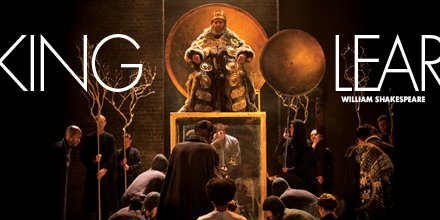 Tuesday 12 September 2017, the RSC announces the 2018 Summer season.
https://www.rsc.org.uk/press/releases/rsc-announces-2018-summer-season
Gregory Doran's 2016 production of King Lear will join the Royal Shakespeare Theatre repertoire for a limited season after an international tour.
RSC Artistic Director, Gregory Doran: "Following a short revival of my production of King Lear with Antony Sher in the title role, we conclude the Royal Shakespeare Theatre season with a change of tone. …"
King Lear by William Shakespeare
Directed by Gregory Doran
23 May – 9 June 2018
Antony Sher reprises his "unbearably moving" (Guardian) performance in the title role of this acclaimed production which was first seen in the Royal Shakespeare Theatre and at the Barbican in 2016. It returns to the Royal Shakespeare Theatre after an international tour.
Full casting is not confirmed yet. I wonder if Oliver Johnstone could be in the cast as Edgar again, unless Imperium gets a London transfer, so he'd be busy playing Rufus/Octavian. Let's wait for news!